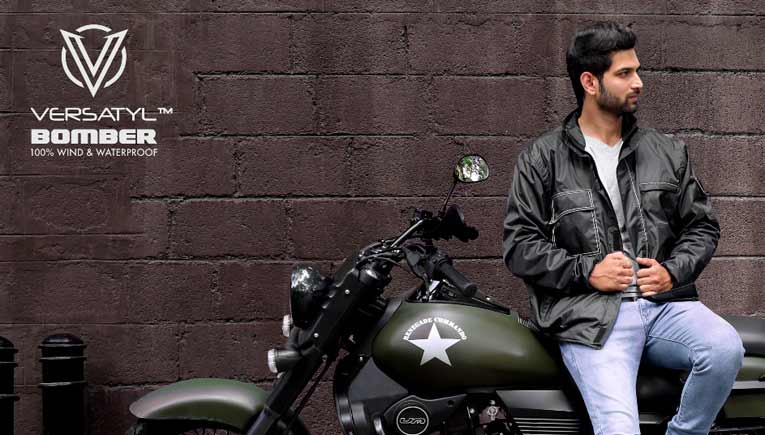 After an immensely successful response for the Versatyl jacket, Emirates Fashion from Bangalore has come up with the most stylish Bomber jacket. The Versatyl Bomber is a 100% waterproof jacket that has 20 pockets and 32 features.
It allows you to carry everything from an iPad to your wallet, to your passport, magazines, a compact camera, a power bank, earphones, a Kindle and keys. The Versatyl Bomber is the brainchild of Saneen Javali, who has previously worked at IBM and has used his innovative acumen in designing the jacket.
Interestingly, this ultra-versatile jacket will also fold into its own little bag, allowing you to carry it around as a drawstring bag when you're not using it. This cool product is being crowd funded on Fueladream.com at Rs 1849. Comparable jackets in the USA retail come for 150 to 200 USD!
The 100% cotton lining on the inside of the Bomber Jacket will protect you against the wind and keep you warm. This jacket is the perfect companion for the heavy monsoons and the winter that follows!
News Source Official Link: https://www.motownindia.com/Bureau/Auto-Stuff/25/Water-Wind-Proof-Versatyl-Bomber-jacket-Motown-India-Bureau